Vision by Pinja non-contacting technologies keep your fabrics and web on track:
VISIEDGE for wire and press section

VISI-U for dryer section

VISI-TW web width measurement

VISIEYE mark and code reader in finishing
Download the guide and read more!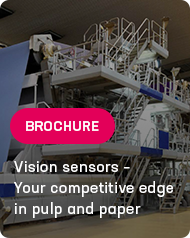 Download the brochure by filling out the form below. The brochure is free of charge and downloading does not bind you to anything.