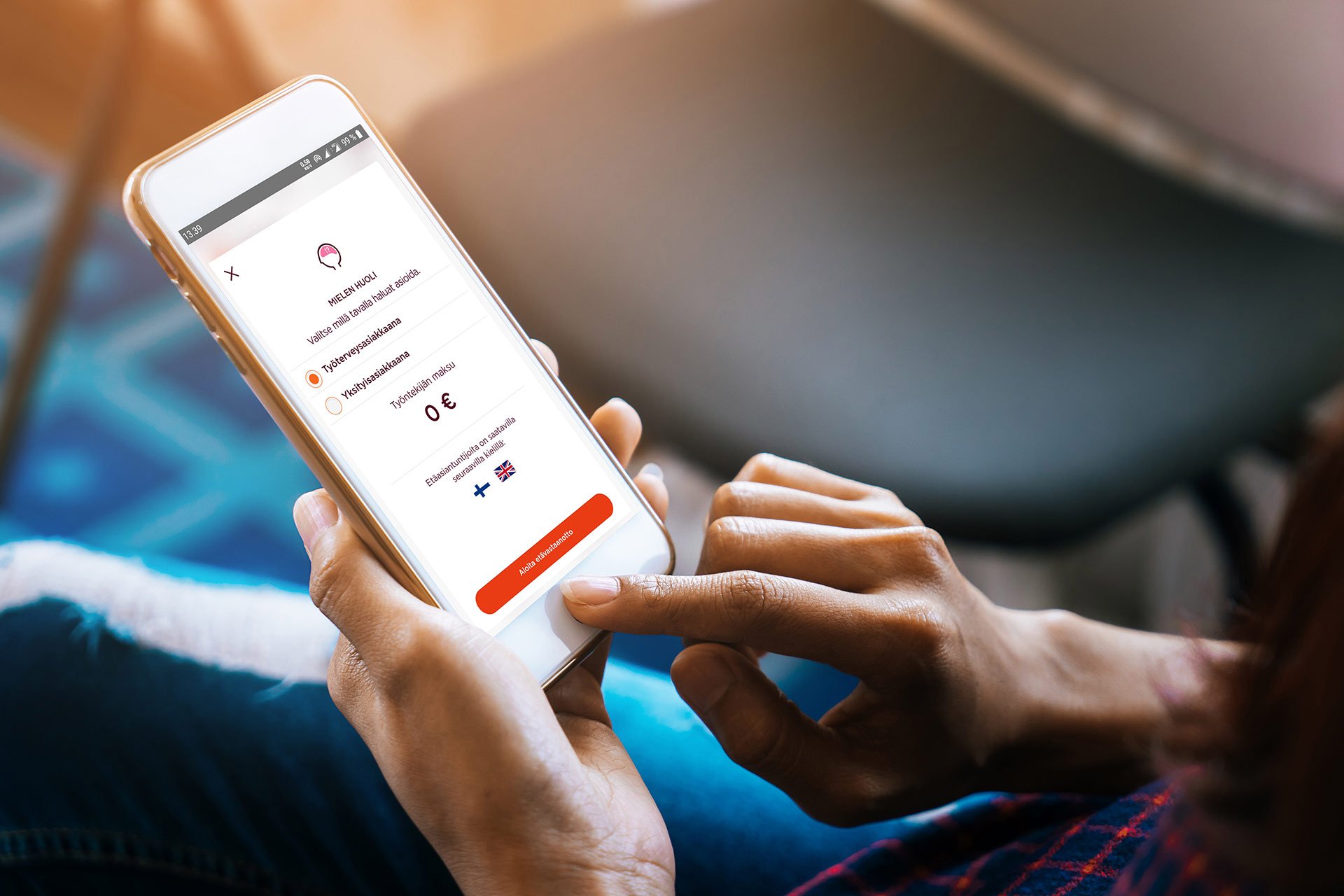 At Pinja, promotion of employee wellbeing is long-term work for which they have created an extensive toolkit. As part of the package, Pinja offers its employees a possibility to use the mental health service "The Worry in Mind" provided by Pihlajalinna, available since early May 2021. The service enables quick and high-quality low-threshold help to all employees related to, for example, wellbeing at work, anxiety, mood disorders and other conditions that may threaten their functional and working capacity. Employees are encouraged to use the counseling service for minor concerns as well.
Pinja and Pihlajalinna have cooperated closely for a long time in the area of occupational healthcare services. As a part of the common occupational wellbeing program, Pinja was one of the first companies to introduce Pihlajalinna's new mental health service in the beginning of May 2021. The service complements Pinja's employee support services and extensive occupational healthcare aiming to promote wellbeing at work and prevent any problems in advance. Even a short discussion with a counselor often provides great benefits.
– We at Pinja want that our employees are both physically and mentally healthy, feel good and can do their best at work. Promotion of wellbeing is extremely important to us, and with our versatile services, we want to signal that we take care of each employee – wherever they perform their work. The Worry in Mind service is a new additional tool to achieve this goal, says Pinja's Chief Human Resources Officer Johannes Nikula..
We at Pinja want that our employees are both physically and mentally healthy, feel good and can do their best at work.
According to studies, the challenge of mental wellbeing has grown in both Finland and the other Nordic countries. This has been reinforced by the corona time and more common remote work that creates new leadership challenges; however, the trend was visible already before this time. Apart from being a great human challenge, this is also a financial issue. It is a genuine benefit to all parties that help is provided already for minor worries in mind.
– We want to give our employees a possibility to grow as experts and simultaneously help them find a healthy work-life balance. To do this, in addition to other factors, it is important to pay attention to employees' different stages in life. The challenges of juniors, people in the rush hour of life and the more experienced employees are often different, Nikula says.
The importance of performance leadership has increased in working life, and Pinja wants to offer its employees various building blocks for improving wellbeing at work. Both the new employee induction training and continuous care later during the employment period play a key role in this.
Pinja recognizes a strong need for local leadership and versatile managerial work investing major resources in this area. For example, Pinja's remote work support includes many other things than just a workstation and equipment. Remote work requires more leadership and managerial work, and supervisors are needed for sparring and discussing work related matters. This signals that no one is left alone.
Promotion of wellbeing is enhanced with a low-threshold early intervention model
Pihlajalinna opened their new mental health service for their occupational healthcare and corporate customers in the beginning of May 2021. By launching the service, they wanted to offer help more easily in their customers' problem situations and challenges as early as possible. The need arises from increased absenteeism due to mental health issues in Finland.
– Pinja is among the first companies to introduce the Worry in Mind service, and I appreciate very much the step they have taken. The threshold is often too high for employees to contact mental wellbeing services although, in reality, one's own concern is a sufficient reason for contacting. Early counseling helps sort out problems and open various locks regardless of whether related to work or private life, says Heidi Tanttu, Service Manager of the Pihlajalinna Remote Clinic.
For example, challenges may often appear when people are left alone and go through the same thoughts over and over again as if getting stuck in them.
Increased remote work has brought various effects to employees' daily life. Now, many people have more free time and more flexible working hours while, on the other hand, face-to-face contacts have decreased and talking about work and performance, etc. is not possible with workmates in the same way as before.
– For example, challenges may often appear when people are left alone and go through the same thoughts over and over again as if getting stuck in them. If people do not have the chance to give vent to their feelings together with workmates during a coffee or lunch break, many of them will face problems related to excessive self-demand or self-depreciation. These are examples of situations and negative cycles that we try to resolve together, and we have already received good feedback on the Worry of Mind service. Its usefulness and capacity of providing the desired help is praised in many comments, Heidi Tanttu says.
The service includes 1 to 3 counseling sessions after which a decision is made on possible further actions. If needed, Pinja's employees are also offered short-term counseling, which has been shown to have a positive impact.
The Worry of Mind service is accessed via the Pihlajalinna health app or phone, then selecting a chat, phone or video connection as the desired channel. Pihlajalinna wants to be present in many different channels to provide the most natural contact method for each person. The focus and scope of the service is decided to specifically suit each customer while paying attention to the total wellbeing of an individual.
Read more
What was it like to start working at Pinja as an experienced veteran in the IT field?
Remote work increases the number of hours in a day
Recruitment