The management of orders and contracts can be made easier and more efficient in many ways with comprehensive, modern software solutions. Ideally, the software not only serves as a working memory and repository, but also as a guide, a communication tool, and an incorruptible checklist. This will help ensure a successful and efficient delivery process.

Effective order and contract management offers a wide range of benefits for companies in different industries:

Traceability
An important part of effective order and contract management is not only easy access to the information that drives daily work, but also the subsequent traceability of the data and the underlying logic. The idea of a seamless and traceable audit trail, which originated in accounting, has expanded to more areas of business, and is a key requirement for modern order and contract management. The added value provided by the software makes it possible to return to data and milestones even after many years. The data will also remain in its original format, even if, for example, bidding bases change over time.
Seamlessness
For example, when an offer and an order are processed as the same object, you can move from one step to the next by simply changing the status of the object. This eliminates manual data transfer, which is often slow and risky. By changing the status, the object's information remains in the same format regardless of the stage of the process. In addition, efficient order and contract processing promotes seamlessness in the sense that the data is also available to production in the same format, without the need to transfer data from one system to another in between.
Integrability
Modern ERP systems allow almost unlimited integration possibilities, from small to very large integrations. This can facilitate many steps in the order and contract management process, such as credit checks, electronic signatures, and automatic storage of documents for contracts. A typical example of the latter is saving the offer to contract in PDF format.
Review of the terms of trade
A powerful software solution allows you to set and check the terms and conditions of your trades. In some cases, for example, a pre-sale transaction may go to the company's administration for approval before proceeding to the procurement, collection and manufacture of the parts needed for delivery. In these situations, the software can be used as a memory aid and checklist, and can be set to, for example, technically block the trade from proceeding until certain conditions are met. For this type of functionality, orders can be assigned a specific transaction type and a checklist associated with that transaction type. When the list of items has been acknowledged and all traffic lights are green, the system keeps a record of the person who acknowledged the list and the time of the acknowledgement.
Effective communication
Order and contract management is an area of business that is also crucially linked to multi-directional communication. Customer communication can be enhanced by software, for example by allowing the customer to follow the progress of order processing in real time and by sending order-related messages via the system. Another important aspect in the internal flow of information: the management of orders and contracts can be enriched by adding your own notes, comments to colleagues and, for example, order-related information to the administration.
Because of its central role, order and contract management is a part of the delivery process that quickly pays for itself. It helps the company to smoothly manage the other stages of the process, and it is also reflected positively up to the customer – in a consistent, professional, and controlled approach.
Read more:
Blog: Effective order and contract management creates a solid basis for customer deliveries
Blog: A Sales Configurator is an efficient offer calculation tool
Blog: ERP for prefabricated house manufacturers helps manage the flow of materials, finances, and data
Total ERP by Pinja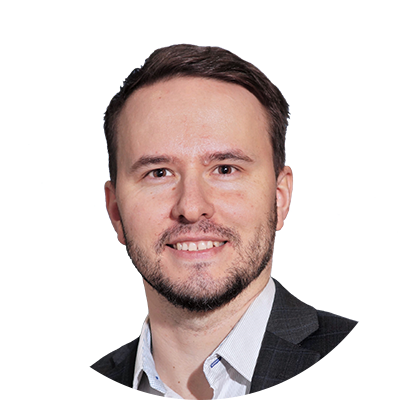 Ari Harjula
I work at Pinja as the head of Total business unit. In addition to our ERP solutions, I help our customer companies streamline business and knowledge management with various BI and integration solutions. In my work, I am particularly inspired by interesting customerships and solving customers' diverse challenges. Due to my background in industrial economics and process industry, the company's production processes as well as building bridges between technology, people and commerce are close to my heart.