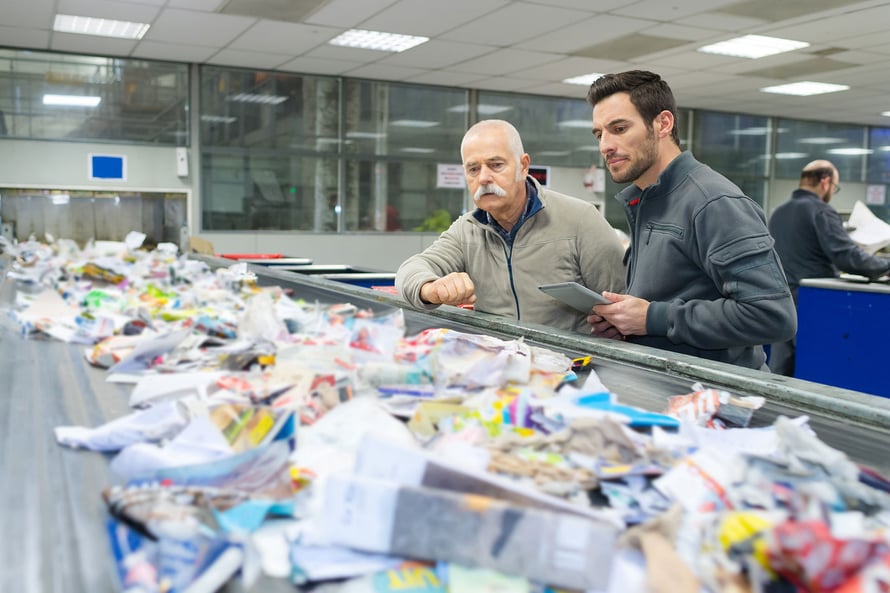 The circular economy sector is growing steadily and intensifying competition requires the development of existing operating models. In a circular economy, effective management of material flows is at the heart of the business – after all, tens or hundreds of loads and materials are flowing in and out each day in circular economy facilities. Often, working time is wasted on, for example, maintaining systems and data, handling complaints, resolving billing materials and reporting.
Hundreds of man-hours and up to thousands of euros are wasted every month as a result of inefficient data management and complex processes. How can business profitability be developed? I'll present the solutions from four critical perspectives: material, labor, data and cash flows.
1. Material flow – improved control
When a huge amount of different materials flow through a circular economy facility on a daily basis, and several different parties are involved in the supply chain, it can be difficult to get a clear picture of the overall situation of the facility. Real-time data management as a solution makes it easier for you, your partners and customers to stay on chart – whether it's inventory management, billing, payment or reporting.
With the help of a modern material flow management system, material traffic becomes 100% visible in real time from transportation to reporting. For example, a digital material flow management system improves the traceability of the origin and further processing of materials, facilitates the monitoring of environmental permits, helps harmonize fragmented operating models between sites, and digitizes and automates data generated by different parties (such as transfer documents and regulatory reports).
2. Work flow – save time and nerves
Managing duplicate systems, handling fragmented data crumbs, and resolving recurring errors in Excel spreadsheets easily makes the work frustrating and time consuming. With the help of a material flow management system, work becomes more meaningful and efficient – instead of numerous Excel files, the information can be found in one place, and data management does not require special skills. It is smarter from a risk management perspective, as well, as certain functions (such as adjusting Excel formulas) becomes the task of one or a few employees.
One of the advantages of a comprehensive management system is the partner portal, which allows the parties in the entire supply chain to access real-time information. In this case, everyone processes and interprets the same, dependable data. For example, an electronic transfer document can facilitate both the driver's work, as well as billing and inventory management.
3. Data flow – effective and smooth data management
Up-to-date data is needed for the day-to-day management of the business, as well as for reporting to the authorities. However, there is often a lack of real-time integrations between different systems, which means that data has to be maintained in several places at the same time. For example, loads received with incomplete data cause unnecessary follow-up and error resolution – not to mention the fuss during the monthly billing.
With a modern material flow management system, information is centralized in one place so that accurate and comparable reports are available to different parties with the push of a button. Ideally, for example, information about the delivered load is transferred directly from weighing to the inventory management system and from there to sales, billing and reports in real time. This facilitates accurate monitoring, forecasting and compliance with changing regulations.
4. Money flow – increases margin, growth and profitability
In the circular economy, the real margin can sometimes be difficult to know, as there are many sources of hidden costs involved. With a real-time material flow management system, material flows become a 100% visible result in the bottom line, as you exactly know the quantities of incoming and outgoing materials and your inventory, as well as their monetary values.
Up-to-date data on materials entering and leaving the facility helps anticipate sales, speed up the billing cycle, and streamline cash flow. It is also worth noting the savings from the streamlined processes, which leave time for operational development and innovation.
Read more
Digitalization supports the profitability of circular economy businesses
The new Waste Act of 2021 requires the use of electronic transfer documents – why react to the obligation now?
Flow by Pinja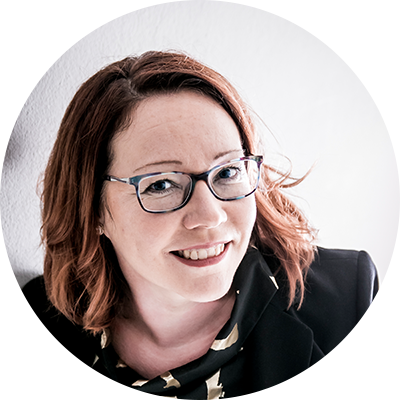 Annimari Lehtomäki
I work at Pinja as Business Manager, and my responsibilities include developing Pinja Group's international business in energy and circular economy business sectors. My hobbies are very Finnish in nature, as I enjoy spending my free time in nature by foot or by bike, reading and going to sauna.