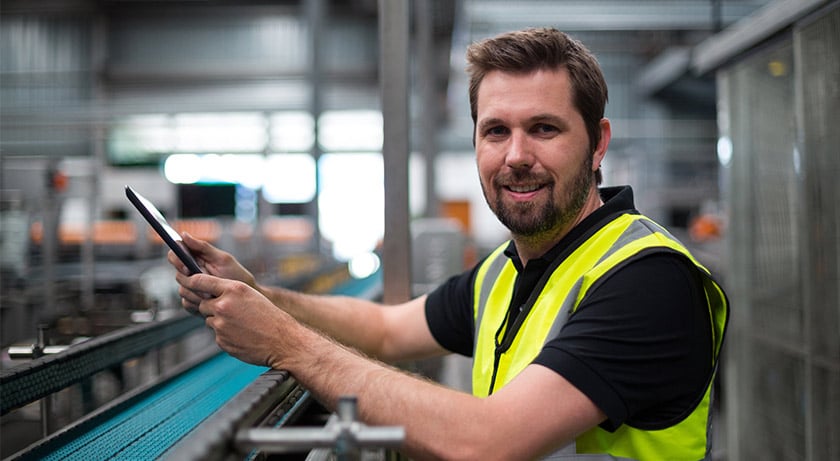 An ERP system is like the backbone of a company – at its best, it supports, streamlines and makes work easier in everyday life. Supplying an ERP system often becomes topical in companies when practical routines become too dominant as part of daily operations. That is, when you find that the time of sellers is wasted on tapping the keyboard, transferring data or running spreadsheets and several separate systems.
One of the key benefits of an ERP system is the automation of manual work, which frees up employees' time for truly value-creating work. Additionally an ERP collects the information of the company's business to one place and within the reach of the entire staff, which enhances work planning and improves the quality of work. Decision-making is based on verified data and through it the company's operations are managed with information.
However, there are hundreds of ERP systems, so on what basis should you choose one? We believe that an ERP solution that truly supports and streamlines an organization's operations is built from the ground up instead of being based on financial management and accounting needs.
ERP eliminates the stumbling blocks of everyday life and wipes away unnecessary work
Often, ERP systems are built too much from a financial management perspective, which can unnecessarily stiffen the use of the system. That is why it is worth considering an ERP system that is designed on the basis of the core business. This way, ERP can achieve ease of daily use and through that significant cost efficiency and a genuine competitive advantage. Eventually, financial management documents will be created when the processes have first been planned right.
A modular, cloud-based ERP system enables the customization of the system based on the company's needs. For example, in the installation business, the most important practical functionalities can be an installation calendar, work queues, map positioning and posting working hours. Thanks to ERP, there's no need for data to be entered in more than one spreadsheet or notebook corner, and it is easy to enter additional work and working hours directly on site. Thanks to the system's interactivity, other personnel, such as billing and sales, receive information about ongoing contracts in real time.
From a seller's perspective, the best aspects of ERP can instead be an offer calculation tool, billing functions and customer data management. For example, if necessary, automatic call systems can also be integrated into the ERP system. At a house manufacturer, the offer calculation can take place in the offer calculation module of the ERP, where the seller fills in itemized information. Based on the data, the tool automatically calculates e.g. quantity of materials, construction time and costs.
In both cases, the employee's time is freed up for more valuable work – the installer has time to install and serve the customer, and the seller has time to make deals and maintain customer relationships. At the same time, the accuracy and precision of the information is improved. In offers, this can be very important, as offers that are vaguely calculated rarely get accepted if they're overpriced, and underpriced will make you lose your profit margin. With the help of an automated offer calculator, the margin remains as flat as possible and it is more likely that the offers are accepted.
ERP can be used to streamline most business processes. This also makes it easier to orientate new employees when the information is shared, the processes are clear and the accuracy of the information can be trusted.
Scalability and agile development
When choosing an ERP system, it is worth considering future growth goals and ensuring that the system scales to even rapidly changing needs. Cloud-based ERP and a responsive partner are definitely the most far-reaching solution, as few companies have enough resources to deploy the entire system suite at once. The key is to choose the features that are most critical to your business. In modular ERP, new functionalities are easy to deploy later, one by one or several ones at a time. An experienced partner can help with the customization of the suite, and later with further development. The selection should also take into account modern interfaces and integration possibilities for the future.
Often in a growing company, the ways and needs of information management change over time. ERP enables information sharing and reporting, for example, by team or business activity. The data can be accessed smoothly, making it easier to harness it to truly support everyday decision-making.
Read more:
Total ERP by Pinja -An ERP system that keeps your company's processes flexible and changeable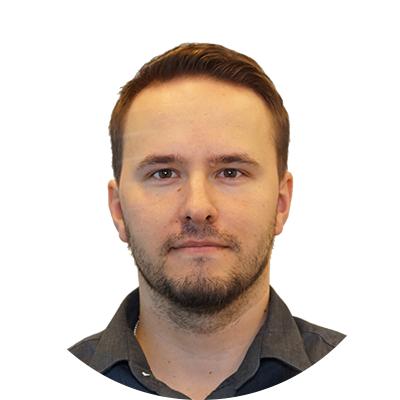 Ari Harjula
I work at Pinja as the head of ERP solutions for the Total ERP business unit. In addition to our ERP solutions, I help our customer companies streamline business and knowledge management with various BI and integration solutions. In my work, I am particularly inspired by interesting customerships and solving customers' diverse challenges. Due to my background in industrial economics and process industry, the company's production processes as well as building bridges between technology, people and commerce are close to my heart.