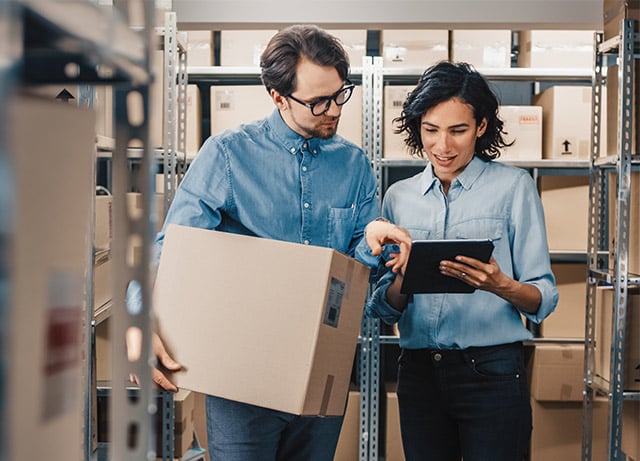 Today, based on the purchasing decisions of customers, the ease of purchase is becoming more and more important to them. The whole buying process, from comparing products to returning a wrong product, should be smooth and effortless.
In recent years, shopping has shifted to online stores at an accelerating pace, and the growth of digital commerce skyrocketed in 2020. In addition to consumer retail, the phenomenon is also clearly visible on the B2B side. However, the change in purchasing behavior is only one of the drivers of change in the retail industry.
Competition in the digital world is constantly intensifying and therefore it is increasingly critical to know your own customer base and find a competitive advantage. Online product and service comparisons are easy, requiring just one click or two, and customers have become accustomed to appreciating high-quality product information, easy availability, fast delivery and simple purchasing. These basic requirements of online shoppers can quickly damage the profitability if the processes behind the online store or brick and mortar are not in order.
In addition to people, a profitable digital commerce business requires well-functioning processes and systems
The ordering and delivery phase of an online store often involves a huge amount of manual work. It can easily become a bottleneck for growth, as when orders flood in, there is no time to develop internal processes to eradicate manual work steps. In this case, the only solution to increase growth may be to increase manpower. The slowness of development and complexity of processes slow down the onboarding of new employees, thus completing the vicious circle that hurts profitability.
Digital commerce operators typically use a number of different systems, introduced at different stages of growth. One for financial management, one for logistics, and a third for ERP – in addition to the digital commerce platform. There is often a lack of data transfer between various systems, or it may even be a completely manual task, as the systems are not designed to be interoperable.
On the other hand, if you use a system that is as comprehensive as possible, there is a risk of a so-called vendor lock-in. Vendor lock-in is a situation where it is difficult to change an individual product or service, or the cost of the change is unreasonably high.
The system requirements do, however, change with growth. For example, an ERP system originally chosen for a brick and mortar from a financial management point of view may no longer streamline the everyday life of an online retailer as desired, or the benefits of a real-time inventory management system are pointless if the information is not passed on to the customer.
All of this – the processes, systems and people behind digital commerce – directly impact the customer experience. If there is a single part that does not work as intended, it is easily visible to the customer, for example, as slow delivery or deficiencies in the product information. How can the smooth customer experience be nurtured in the midst of growth without it being done at the expense of profitability?
An ERP system designed for digital commerce solves everyday problems
Significant business growth is not created by a digital commerce solution alone, but requires a functional ERP system designed to support the needs of the digital commerce business. With an ERP system, you improve the employee and customer experience.
In our view, an ERP system does not have to be the only system in use, but agile interfaces are key to building a system that support your own business using the best tools in the industry. Real-time integrations with various digital commerce platforms (such as Magento, Woocommerce or Shopify), financial management systems, BI tools and product information systems (such as Akeneo PIM) are effortlessly achieved thanks to the modern system structure.
The seamless functioning of the ERP, product information system and digital commerce platform save up to hundreds of man-hours while increasing the number of customers who make purchases. For example, the order processing time can be reduced from tens of minutes to seconds, and the product information management can be fully automated. Thanks to the streamlined processes, the time spent on training is also reduced, and the processing of returns is quicker.
With well-functioning systems and smooth processes, time is freed up for the most important activities of the retailer – sales, marketing and interaction with customers. Our goal is to make everyday digital commerce easier by operating as a guide in developing multi-channel sales and delivery processes, as well as in change management required for successful growth.
Are you interested?
Read more: Digital Commerce ERP by Pinja - ERP system designed for digital commerce business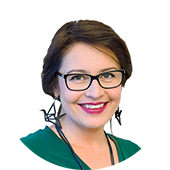 Johanna Varanka
I work at Pinja as the head of the Digital Commerce business unit. In addition to developing our digital commerce solutions, I get to work with our interesting clients in the areas of business strategy, eCommerce, product information management and ERP. Due to my background in marketing and sales, customer-oriented growth and systems to help people in particular are close to my heart.