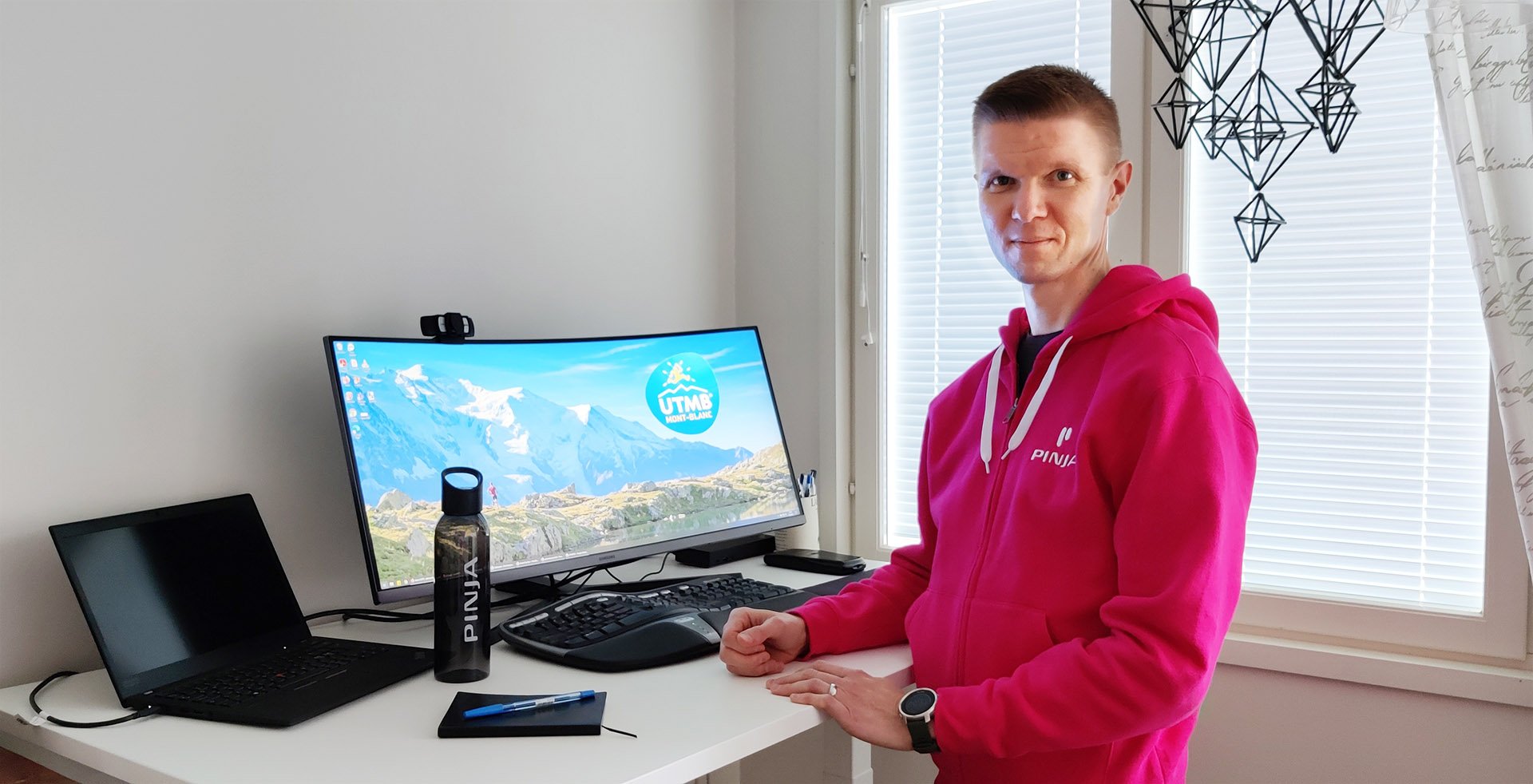 I started working as a Senior Project Manager at Pinja just over a month ago. Before starting here, I have worked in the software field in various roles for over 20 years. My previous positions ranged from coder to project manager and business director.

I have cooperated with several Pinja employees for a few years, and this is what led me to become interested in Pinja. An experienced company like Pinja seemed like a very interesting place for career development.
The orientation went smoothly
A couple of weeks before I started working, my supervisor Jaakko approached me with the onboarding process. We went through all the things related to starting the work: what equipment I want, what things should be considered regarding my start, where we meet on the first day and so on. This approach seemed very clear.
Before starting work, I also had time to read more about Pinja on their website. I became even more enthusiastic about my new job when I read the blogs and service descriptions, and as a traditional engineer, my fingers were already tingling to get to choose a new work laptop. Pekka from Pinja's IT support helped me with it.
My first working day was on Monday, March 1, 2021. We met with Jaakko as agreed at Pinja's Naulakatu office in Tampere. We went straight to the meeting room, where I and another new employee received a basic information package about Pinja. As an experienced worker, I appreciate that the orientation was well thought out and things started moving quickly.
However, the schedule for the first two days was not too tight. I had time to spare to get familiar with the office space and new colleagues in a relaxed atmosphere. In keeping with the spirit of the times, the Coronavirus precautions were also taken into account, so the office felt as a safe place.
I was able to get my hands dirty and get involved in the work tasks immediately
In a new job, the first few weeks may pass by when you're wondering what to start doing. Fortunately, this was not the case at Pinja. We had already had a discussion with my supervisor about the assignment of work tasks before starting the work – what I wanted to do as a project manager, which tasks would suit me best considering my background, and, above all, which tasks I would be most comfortable with.
On the third day, I was able to start working with a bidding project for an information system, which fit my background and goals very well. Together with my colleague Mikko we made a project plan for the bidding phase, where the requirements of the client and the health and social services were met. As a result of the bidding, we got the best score among all the companies. As an experienced worker, it was great to get my hands dirty and start productive work quickly.
I think that the best way to get into the culture of a new job is to do hands-on work with the team. You learn about the processes and work methods, and get to know new colleagues. It's great to see what a team of professionals I have joined!
Ergonomic adjustable desk and office chair for home
I had already agreed at the negotiation stage to do most of my work remotely, and the remote work patterns were formalized with Pinja's remote work agreement. The remote work agreement has the great advantage of providing the employee an adjustable desk and an ergonomic chair for their work at home if they wish. I took advantage of this and got a top-notch work space.

Naturally, the furnishing of the remote work space includes ergonomic screens, keyboards and other devices as would have been available at Pinja's office in Tampere. Remote working suited my situation better, so I chose that option. In my opinion, a remote work agreement creates a clear framework for the activities of the employee, as well as the employer.

When I decided to start working at Pinja, in addition to remote work, one of the most important things for me was that I'd have a relatively broad job description. I have been able to take part in various tasks and projects within a short time, with the focus on being, of course, a project manager. I am looking forward to seeing what new challenges will await me as an experienced project manager!
Read more
See Pinja's vacancies
Blog: Pinja grows next to the university
Blog: Remote work increases the number of hours in a day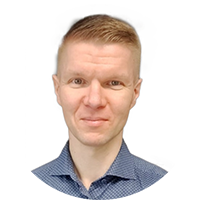 Petri Nukarinen
I work at Pinja as a Senior Project Manager with customized software solutions. My interests include the development of project operations, agile and LEAN methods, and the comprehensive development of the software business. My goal is to ensure that we find the best solutions for our clients, taking all variables into account. I spend my leisure time with my family, as well as with housework and doing endurance sports.