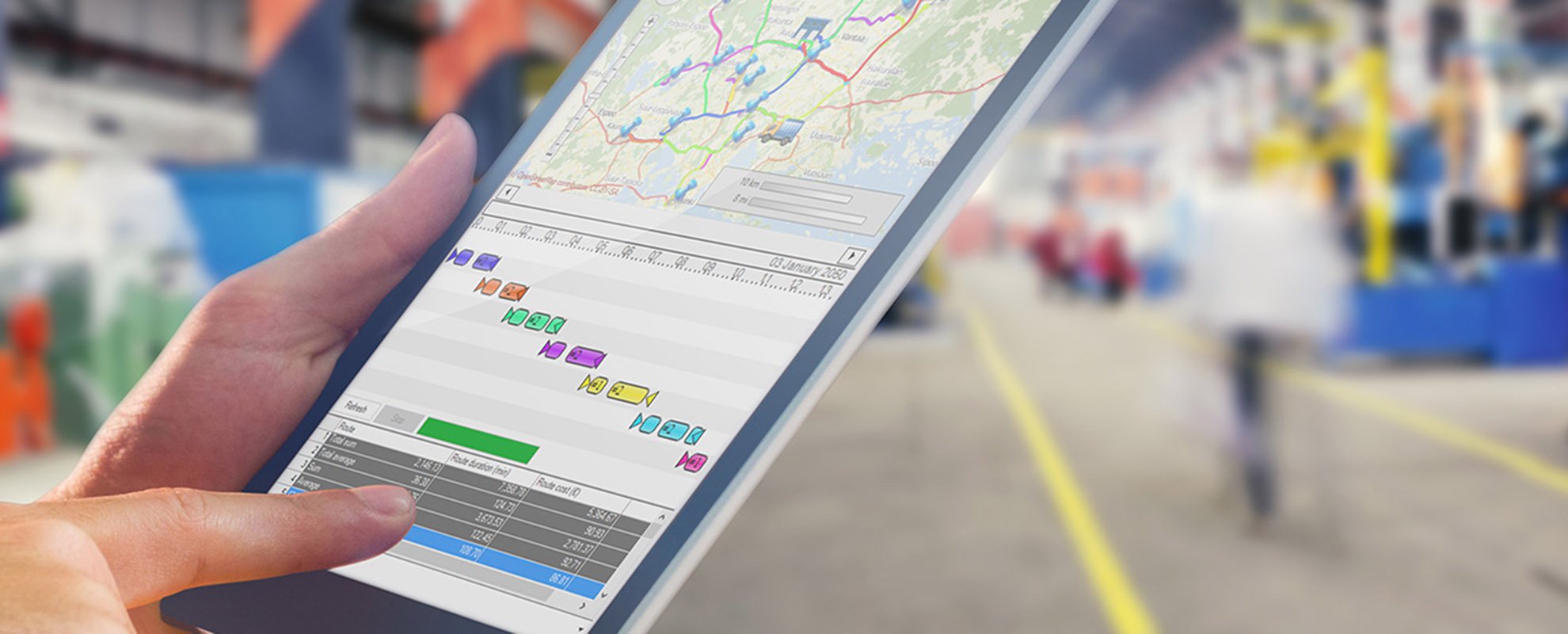 When calculating the payback period of any acquisition, one basically needs to know two things. First, how much does the acquisition cost in money and through staff's working hours. Secondly, how does the renewal bring financial benefits, either through sales growth or savings gained, and what are the volume and timeline of these benefits.

The Advanced Planning & Scheduling (APS) system, or more commonly known as the production planning system, is an external procurement, the costs of which consist mainly of three things:
the software license
deployment-related project work
maintenance costs.
Another option, and in fact, an increasingly popular one is to have the service provider bill on a monthly basis. In this case, the fixed monthly fee covers all listed expense types.
In cost calculations, a further consideration is the number of working hours the company's own staff spends on planning and implementing the deployment. Typical roles whose input is required at various stages include production planners, supervisors, the ERP main user as well as sales and procurement staff.
With most customers, the acquisition of a APS system involves an ERP integration, while integration with other existing systems is also possible. Depending on the type of the ERP solution, some customers are able to follow the integration through using their own staff, others assign the task to their ERP provider. The scope of the integration and thus also the workload required varies greatly depending on how comprehensive the prospective use of the system will be.
What are the economic benefits of a separate APS system?
Certain benefits of a specialized production planning system are known and easily understood by many, including improvements in production efficiency, key person-independence and optimal machinery capacity use. With manual planning, gathering a single feasible plan tends to require all attention, while specialized software takes less time to calculate several options. For the same reason, numerous working hours may be saved when a ready-made plan needs to be updated due to an unexpected change.
As a result, the company often saves in overtime expenses and, during high seasons, in the amount of subcontracted work. Another significant side benefit is the potential of added sales, as planning becomes more accurate and sales efforts can be focused on under-used or idle capacity.
Most salespeople appreciate this improvement as it is less fun trying to drive active sales if there is any doubt about the load-carrying capacity of the production system.
Another considerable advantage is that the APS system often allows for reduced tied-up equity. When production flows seamlessly and in a predictable manner, the company can keep a smaller stock and reduce wastage. Lower raw material wastage bears particular importance in the food industry through product shelf lives, but the amount of tied-up equity has business significance across all sectors.
When the reliability and accuracy of delivery times are improved, savings can be made both through delay sanctions dodged and optimized logistics. Transportation costs less when, instead of using the fastest and often the most expensive means, air transport can be replaced with carriage by sea, for example.
Since many customers adopt their APS systems in a situation where efforts have been made to tailor their existing ERP system to also meet production planning and shop floor management needs, the shift also brings substantial savings through reduced tailoring in conjunction with ERP updates.
More mathematics and less hassle
Calculating the above-mentioned aspects is, for the most part, pure mathematics. Even if one chooses not to compute the exact sums, however, the intersection of acquisition costs and gained benefits in one's own organization can be estimated by taking a quick look at the rearview mirror. Could the company have avoided certain sanctions, overtime expenses, extra subcontracting, material losses or expensive transportation through better planning? Could sales have been more active at a certain point had the staff foreseen a forthcoming idle period? Or, how much could we have saved through less half-finished production and therefore reduced tied-up equity?
Besides finances, there are also important aspects in process industry businesses that are somewhat harder to grasp in concrete terms. These include organizational improvements and human considerations, such as improved job satisfaction and staff commitment and retention.
Once a APS system has been deployed, many report that their everyday work has shifted from putting out fires to proactive, organized planning and operations. With improved internal communications, the focus can shift from searching for the cause of problems to identifying and implementing major improvements in productivity.
Do you want to learn more?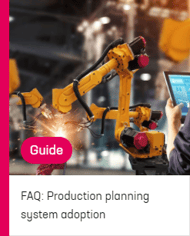 Download the free FAQ: Production planning adoption guide. After reading this guide, you will know what to consider when choosing the right system and partner for your needs. Also check out our iPES by Pinja production planning and production control system, which gives you more efficiency and transparency in production change management and improves lead times by up to 20%.
Read more
Blog: When to move beyond excel in production planning?
Blog: How to carry out production planning that allows for changes and disturbances?
Guide: FAQ: Production planning system adoption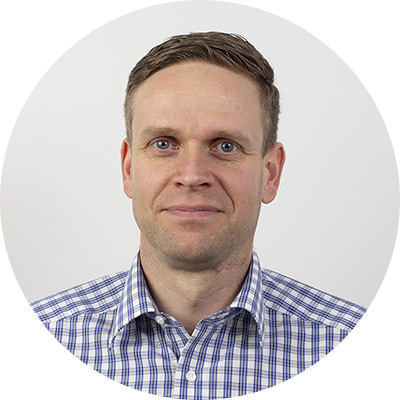 Tero Jännes
I work at Pinja as Director R&D of IPES. Our goal in product development is to create and develop easy-to-use visual systems that support our customers' production planning and shop floor management. I feel inspired by the opportunity to dive into various customer projects and find best-suited solutions. In my free time, I do various sports and coach floorball juniors.